OUR MISSION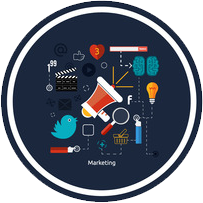 Lowcountry Marketing Consultants would not still be in business if not for our utmost dedication to our clients and their successes. Beyond surpassing our clients' expectations, and delivering superior customer service, we like to actually take the time to get to know our clients outside of work. If you're local, we're always up for catching a game, meeting up for a drink, etc. And if you're not local, we're still happy to chat with you about anything outside of work!
The bottom line is that we care about our clients and want you to feel welcome, and important. To us, you're more than just a "number," and we'll be sure you get plenty of attention, as we truly value and appreciate the business of each and every one of our clients.
So check us out today, and let's see what we can do to help you!