Does your business spend hours upon hours cold calling?  Are you often frustrated with the lack of results, or having trouble just getting a live person on the phone?  On average, it takes 8.4 cold calls to get someone live on the call.  Endless amounts of time will be "wasted" physically dialing numbers every single day.  Don't you wish there was an easy button for this?  Well now there is!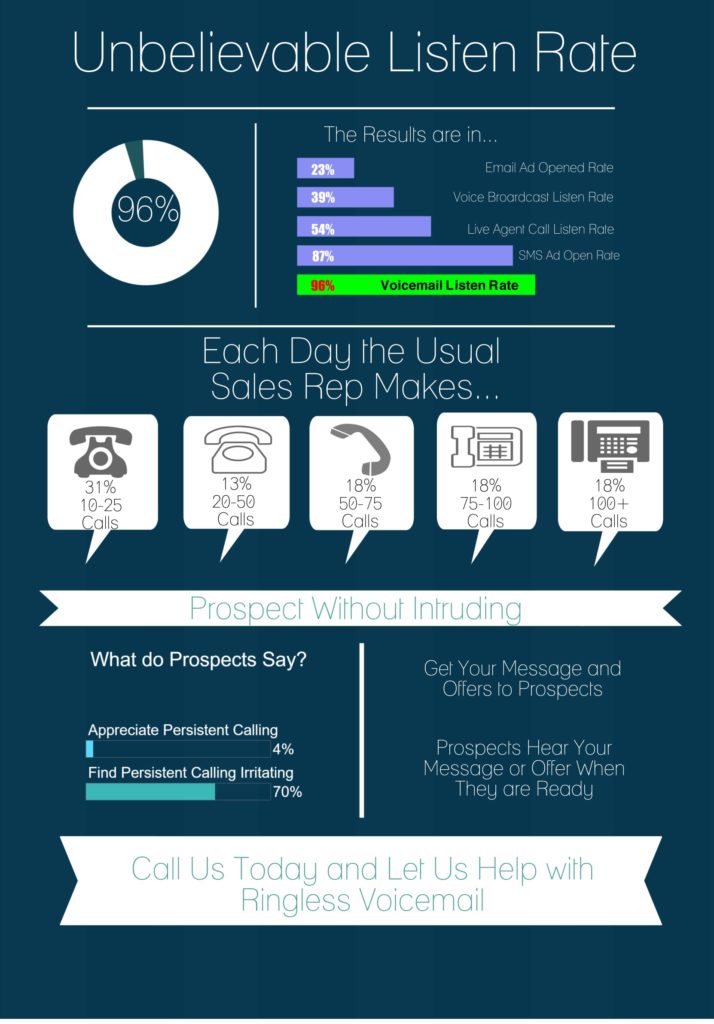 Ringless Voicemail technology for lead generation is our proprietary solution which eliminates the manual labor of cold calling and instead, completely automates the entire process.  Whereas you may currently be dialing hundreds of times per day, with Ringless Voicemail, we can simply deliver a custom message straight to your prospects voicemail without their phone ever ringing. Prospects are never bothered, nor charged for a call, making the entire method completely non-intrusive.
Here are a few benefits of Ringless Voicemail technology:
Completely Ringless (taking your message straight to voicemail so it's not intrusive)
No phone call placed
Server to server audio file transfer removes all legal dialer constraints
No chance of live answer
100% FCC Compliant
Reach out to us today for more information.