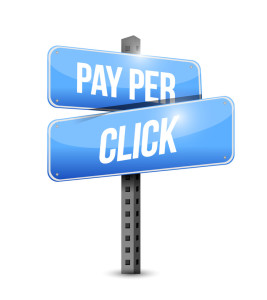 Almost any time you go to a search engine and type in something you're looking for (whether it be a product, service, or something similar), you will probably notice a number of "Ads" along the top and right side of the search results.  These are known as Pay Per Click (PPC) ads.
PPC is a type of Online Marketing in which advertisers create ads to be displayed on the various search engines (Google, Yahoo, Bing, etc.) and pay a fee each time one of their ads is clicked (hence, "pay per click").  With PPC, you're able to attract people who are actively searching for something you offer.  Those searching within the search engines already have a good idea of what they want, you just need to convince them you are the one they have been looking for!
The biggest difference between PPC and SEO is the amount of time it will realistically take to reach page one (where 95% of the traffic is) for a competitive keyword.  With PPC, even the most competitive keywords can be "bought" in exchange for a top page one placement, whereas that same competitive keyword may literally be virtually impossible to ever achieve page one status for a new business, or a business just getting started in SEO.  PPC also provides an excellent opportunity to test a number of search terms to see which ones are the most profitable.  From there, an SEO campaign could be created down the road, but without first testing in PPC, one could easily waste a lot of time and resources optimizing a term that will deliver little or no value.